JINHU Coated Aluminum Coil,Alushine A2 Aluminium Composite Panel,Metal Roof Tile Manufacturer
Shandong Jinhu Aluminum Group is the leading manufacturer of metal building materials for over 17 years in China, specializing in Color Coated Aluminum Coil&Foil, Aluminum Composite Panel (ACP), Fireproof A2 Core Coil, Fireproof A2 Metal Composite Panel, Stone Coated Metal Roof Tile, and so on. Currently, we have 4 factories, Linyi Jinhu Color Coating Aluminum Industry Co., Ltd, Shandong Golden Sunshine Building Materials Co., Ltd, Shandong Baisheng Metal Technology Co., Ltd, Shandong Guangxiang Building Material Co., Ltd, more than 10 sales branches, 16 color coating lines, 7 ACP lines, 3 FR A2 ACP lines, 3 polymer membrane lines, 1 protective film line, 8 stone coated metal roof tile lines.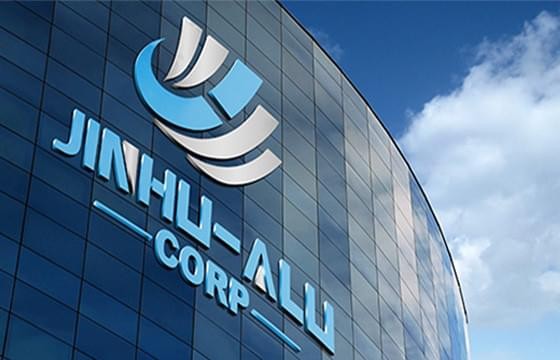 We have extended the industrial chain to terminal product by now, covering production of industrial painting and adhesive, coating and dividing of aluminum, and prodcution of ACP. Annual output of Aluminum Coil 150,thousand tons, Aluminum Composite Panel 10 million square meters, and Stone Coated Metal Roof Tile 5 million square meters. Annual export amounts to USD150 million, including USD100 millon of Color Coated Aluminum Coils, which ranks at the 1st of coated aluminum industry, and within the top 100 list of China Non-ferrous metal exporting companies.
Details