Case of Stone Coated Metal Roof Tile
JINHU stone coated metal roof tile has excellent weather resistance, such as snow, hail, wind storm and extremely high or low temperature . They also have excellent properties of fire proof, corrosion resistance and long service life.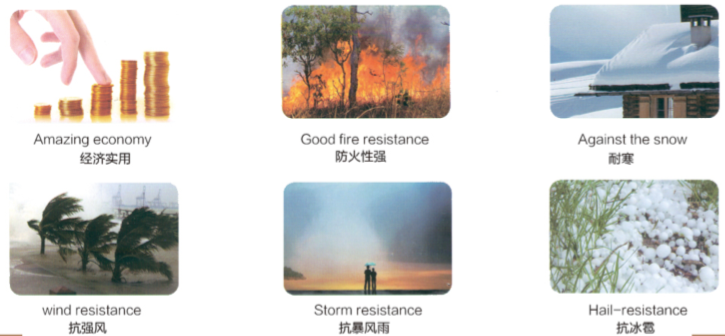 Stone coated metal roof tile is suitable for villas, townhouses, movable houses, tourism scenic area buildings, concrete, steel and wood-structured temples, pavilions, corridors, museums, commercial streets and other antique buildings.