Premium Architectural Facade Composite Panel SUNSHINE A2
Premium Architectural Facade Composite Panel SUNSHINE A2
ALUSHINE®

Linyi, Shandong, China

20 days

1,000,000.00m2 each year
Premium Architectural Facade Composite Panel ALUSHINE®

1. SUNSHINE A2 is Non Combustible grade Architectural Facade Aluminium Composite Panel, which is with A2-s1,do grade fire reistance performance.
2. Non-combustible inorganic mineral core, low-smoke, toxic free, halogen free, no droplets, no radiation, superior fireproof performance, eco-friendly material.
3. Superior exterior wall cladding performance, PVDF coating with HYLR5000 and KYNAR500, nice appearance, high resistance to weather and pollution.
4. High strength and flexibility, easy to design and installation.
5. Related certification: GB8624-2012, GB/T17748-2016, EN13501-1 by SGS, INTERTEK, etc.
Premium Architectural Facade Composite Panel ALUSHINE®

SUNSHINE A2 Aluminium Composite Panel (A2 ACP) is made by one layer of natural inorganic mineral material core and two layers of high strength aluminum skin. Besides, there is adhesive film inside, constantly solidify and laminate under high temperature. The middle core is the natural inorganic mineral materials, such as magnesium hydroxide, aluminum hydroxide, talcum powder, light calcium carbonate, etc. All of them are green flame-retardant inorganic materials with multi-function of retarding, suppressing moke and filling. for example, Magnesium Hydroxide - ( Mg(OH)2 ), only the temperature reach 340~490℃, Mg(OH)2 will decompose to absorb the caloric one the surface of buming articles and play flame-retardant effect.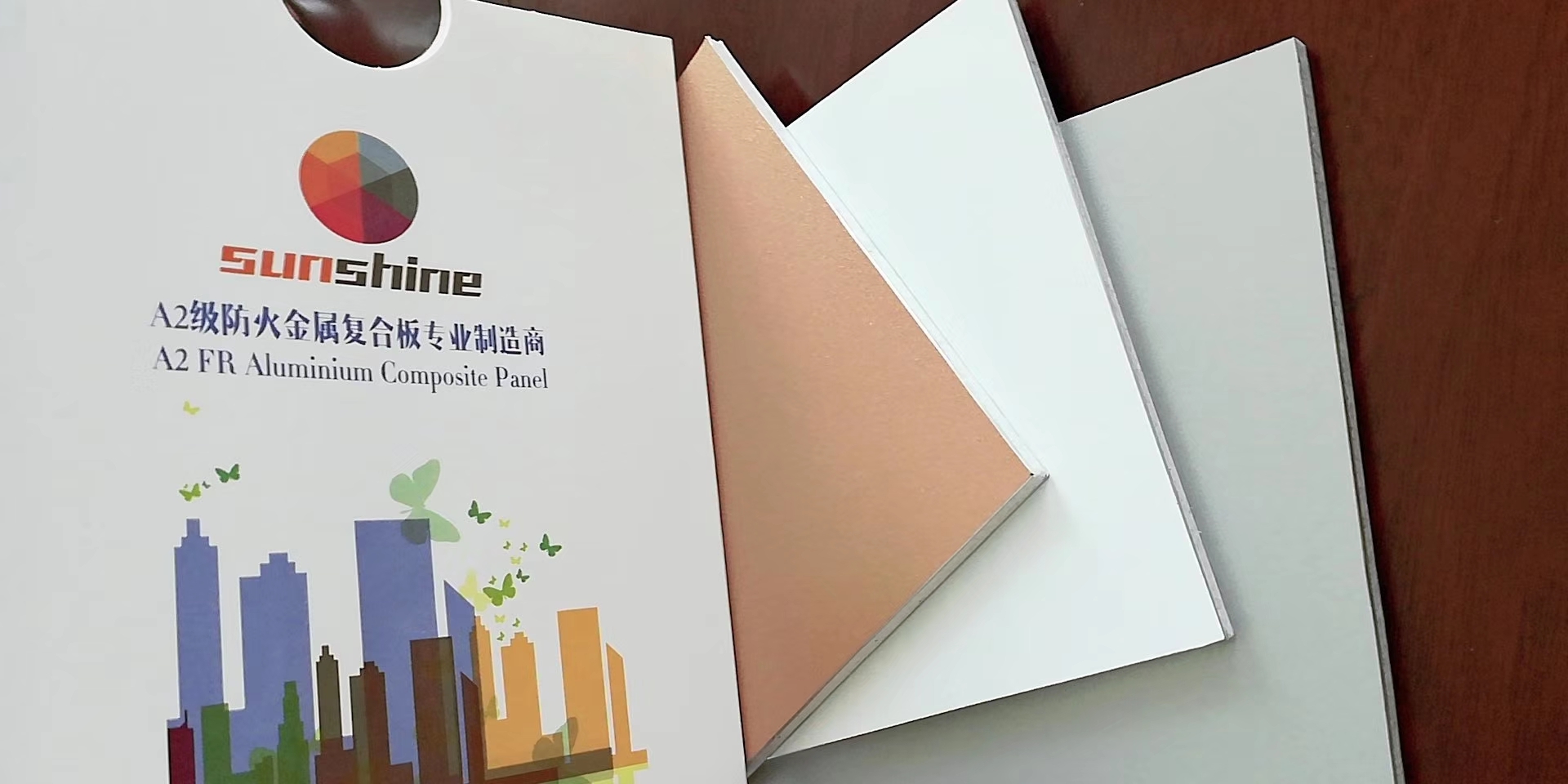 Specifications of SUNSHINE A2 ACP:

| | |
| --- | --- |
| Size | 1220x2440mm, 1250x2500mm, etc |
| Skin | 0.20 - 0.50mm |
| Alloy | AA3003, AA5005, etc |
| Coating | PE, HDPE, PVDF, FEVE, Film, etc |
| Heat of combustion | <2.70MJ/kg (standard is 3.0) |
| Peeling strength | 8 - 15N |
| Packing | steel pallet |
SUNSHINE A2 Aluminium Composite Panel (A2 ACP) is mainly used in Exterior Architectural Cladding, especailly for high rising building with at least 12 stories.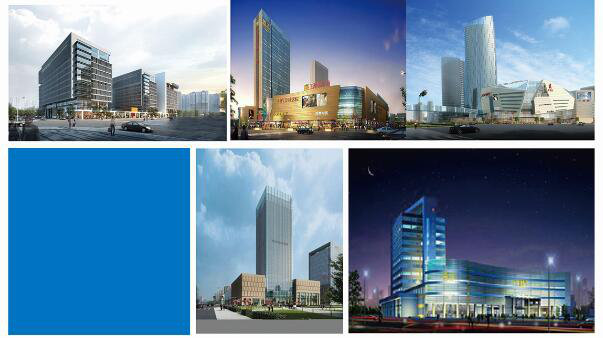 SUNSHINE PVC Film Coated A2 Aluminium Composite Panel (PVC A2 ACP) is coated with PVC film with different patterns on the surface of A2 ACP. The film have PVC, PP, PET etc for choice. SUNSHINE PVC A2 ACP is mainly used in Interior Decoration, especailly for premium large interior decotation projects.